Situated around Nobunaga's Gifu Castle,
the deep lush greens of Mt. Kinka,
and the clear waters of the Nagara River A resort hotel rich in nature
Page scrollswipe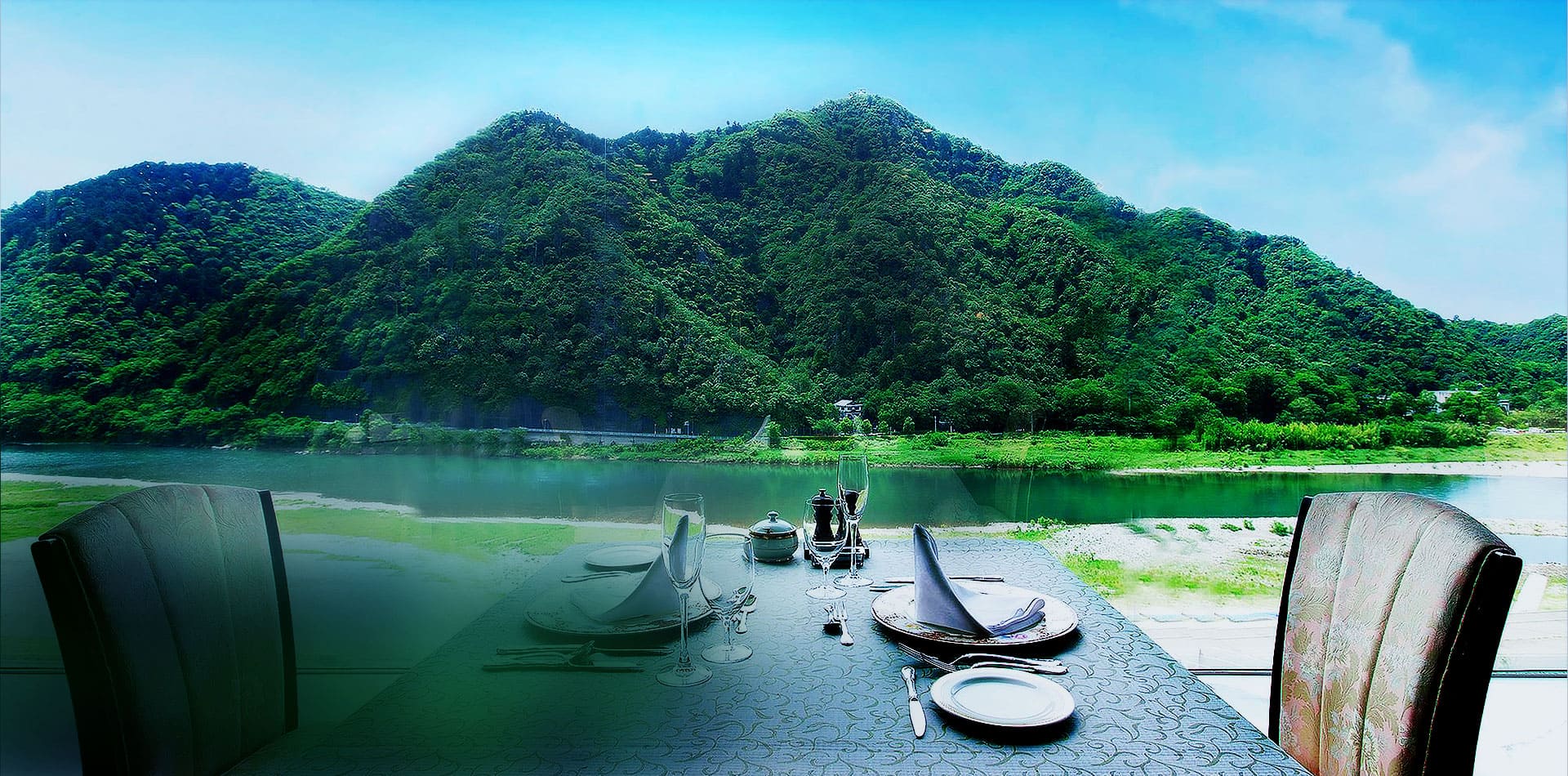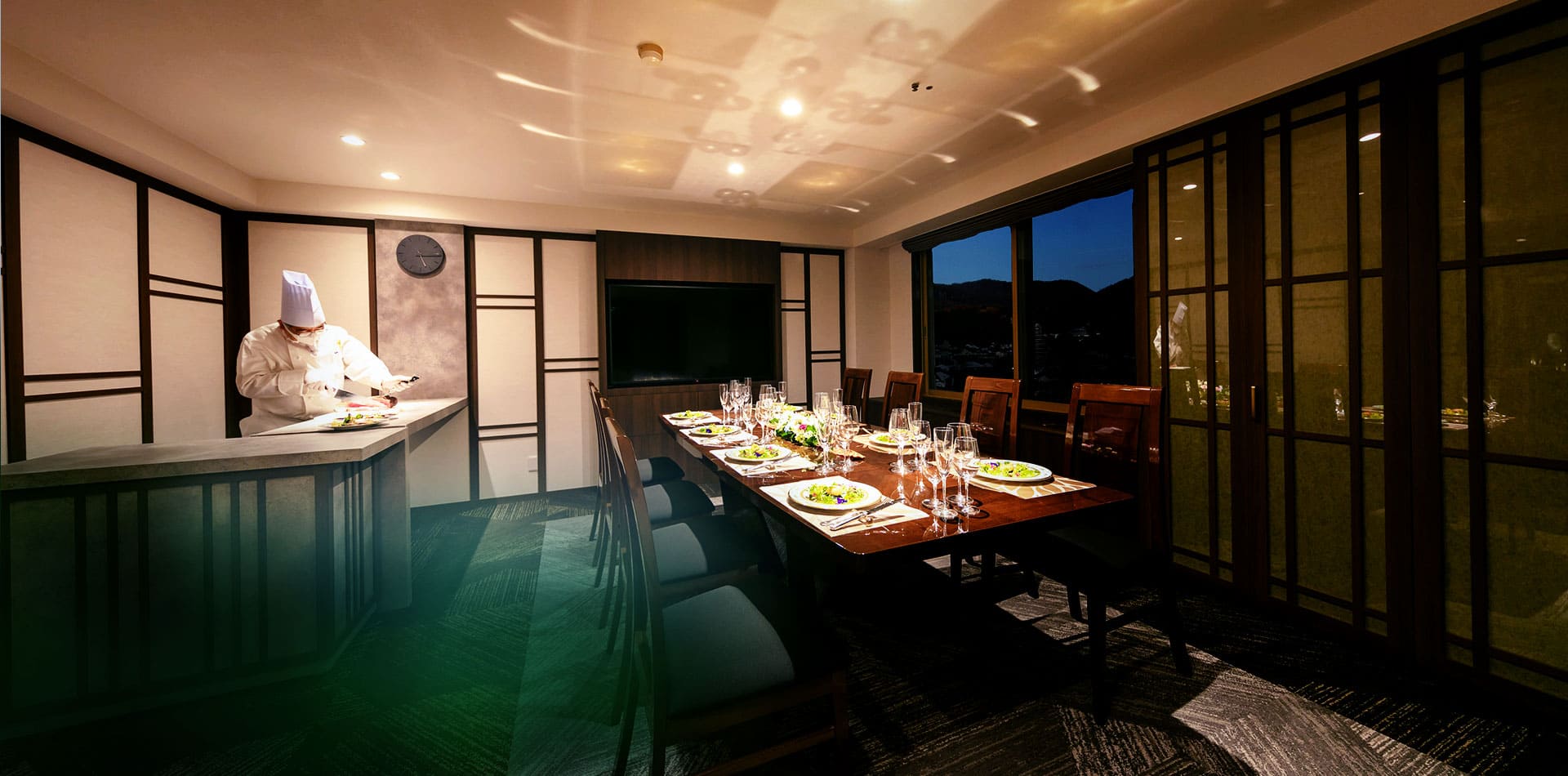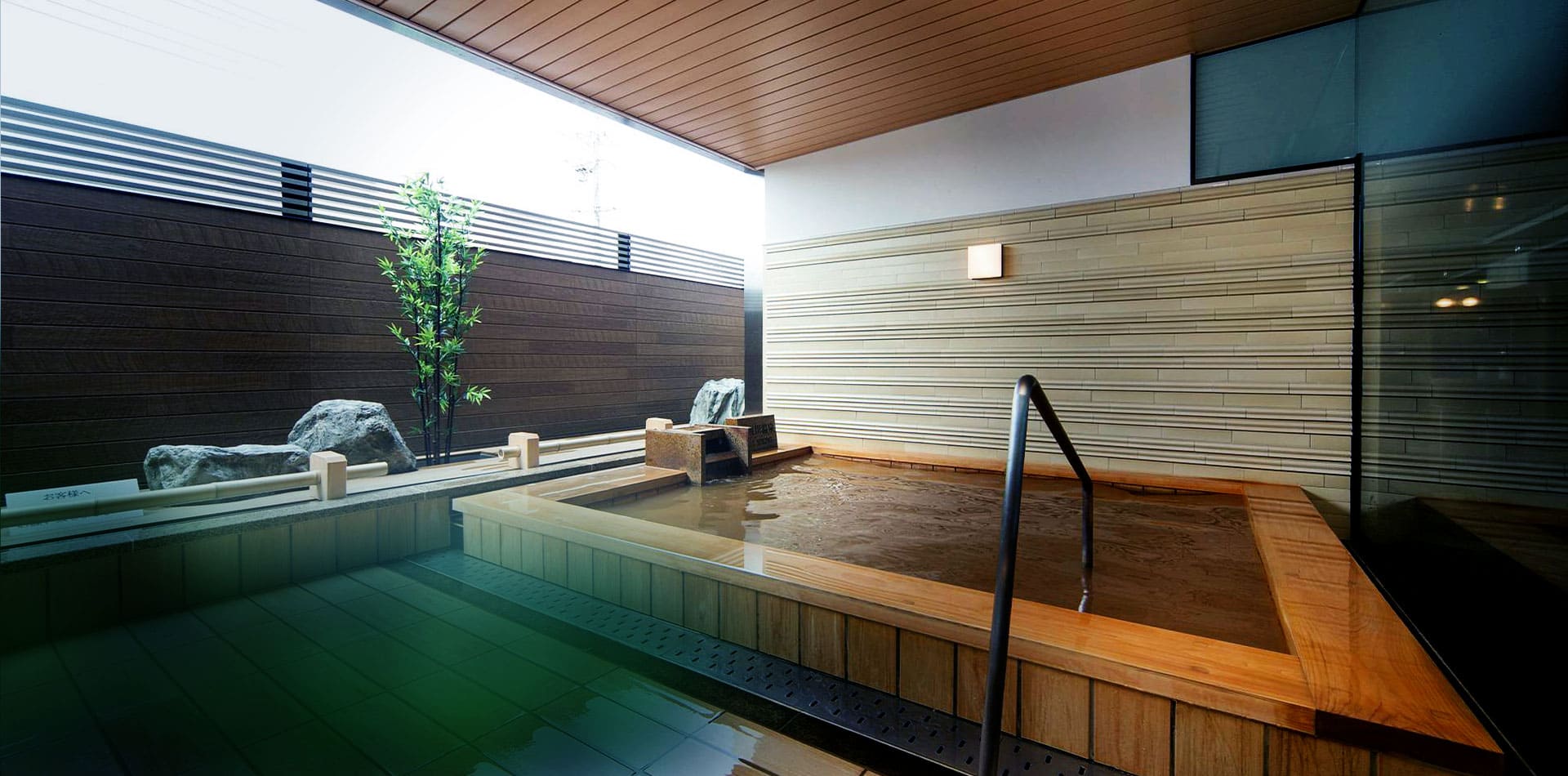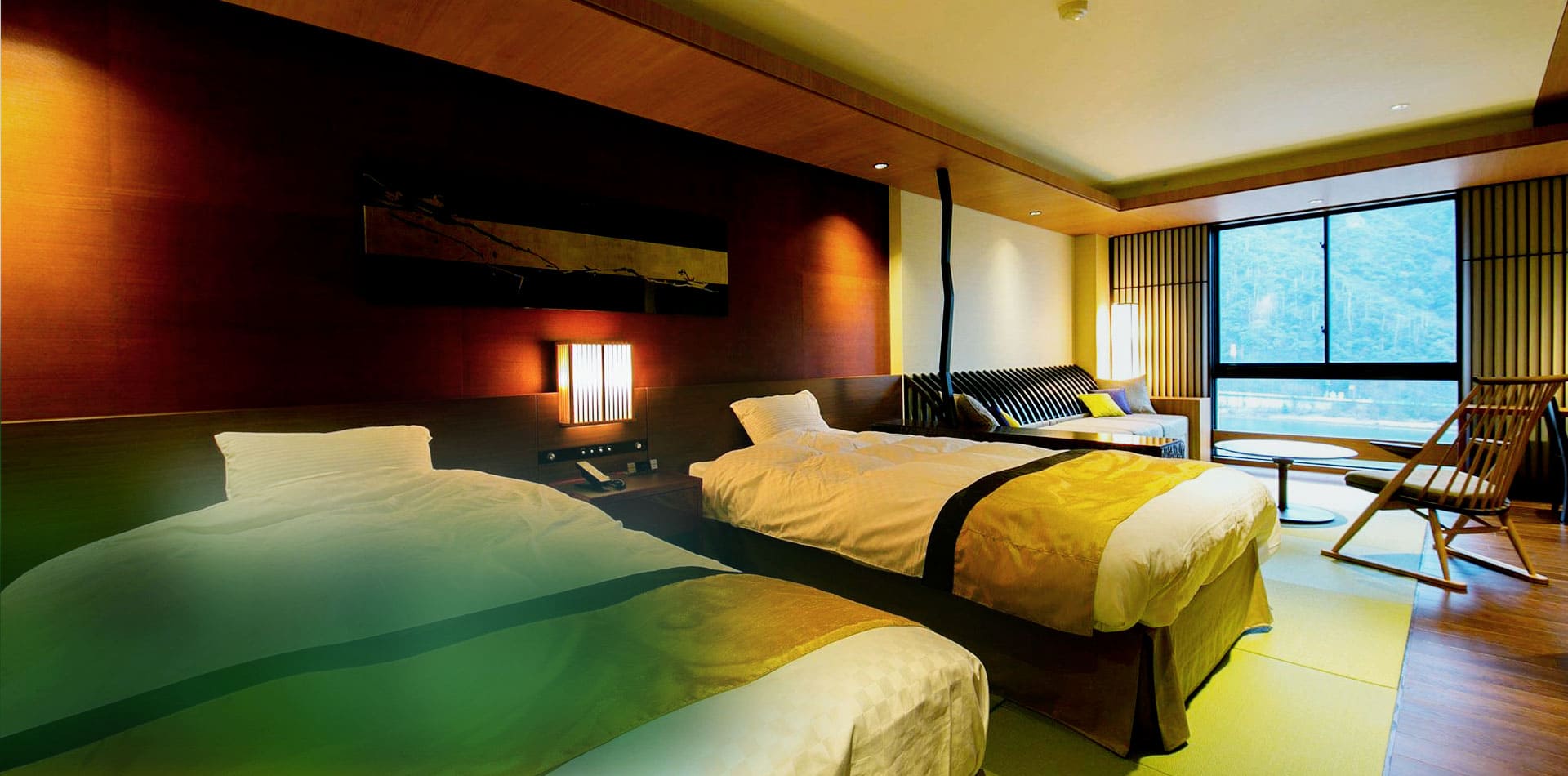 A relaxing resort hotel
surrounded by Nagara River, overlooking Mt. Kinka
Mt. Kinka rises in front of the hotel and the clear waters of Nagara River flows through it, attracting many visitors to enjoy the nature and scenery.
Mt. Kinka is also known as a popular hiking spot, and the view from Gifu Castle at the top of the mountain is magnificent.
The scenery and flavors of the four seasons. We hope you enjoy your time in Gifu.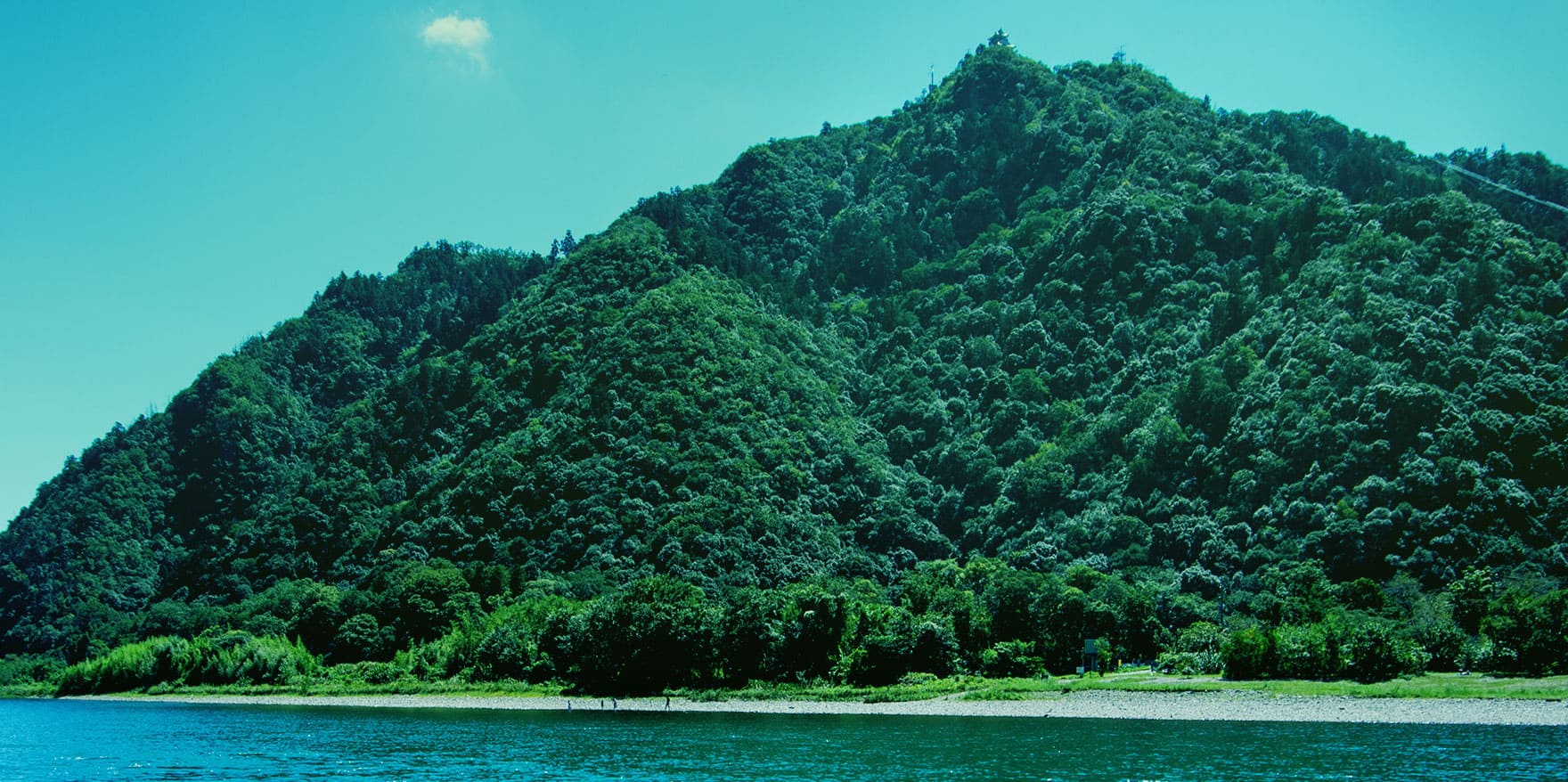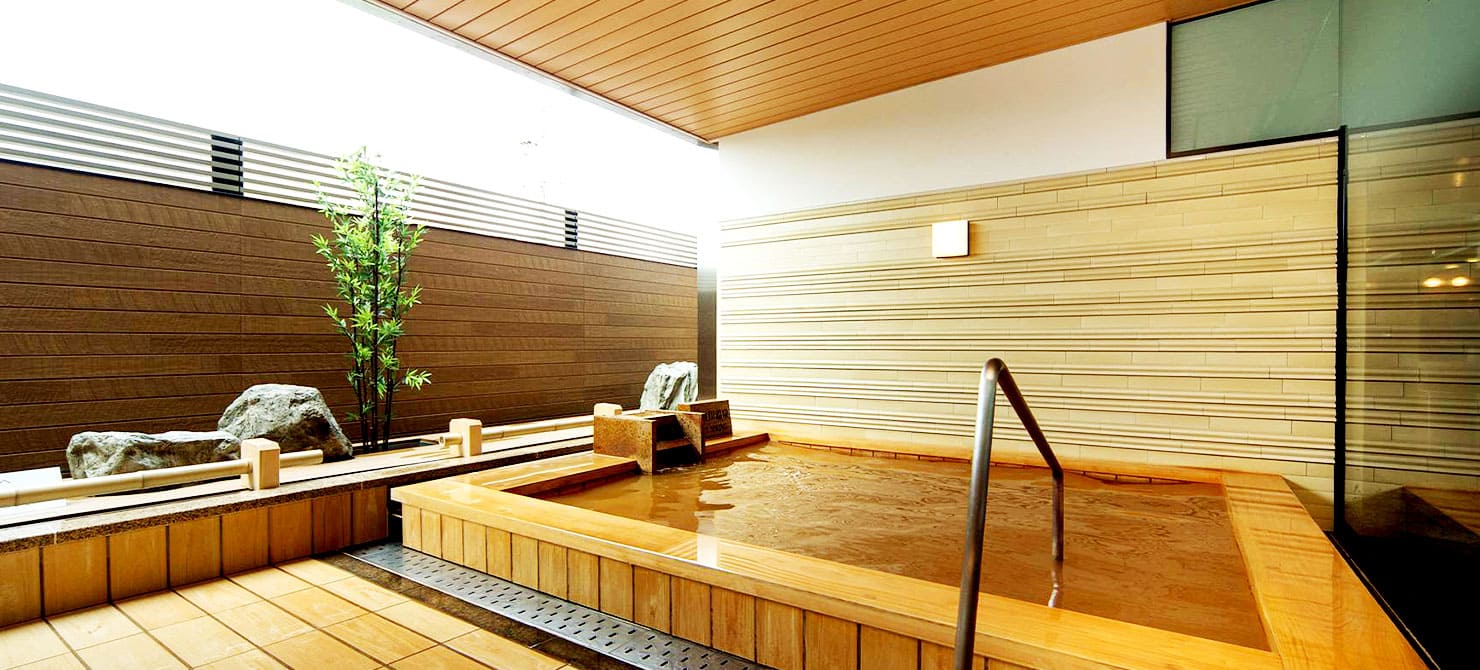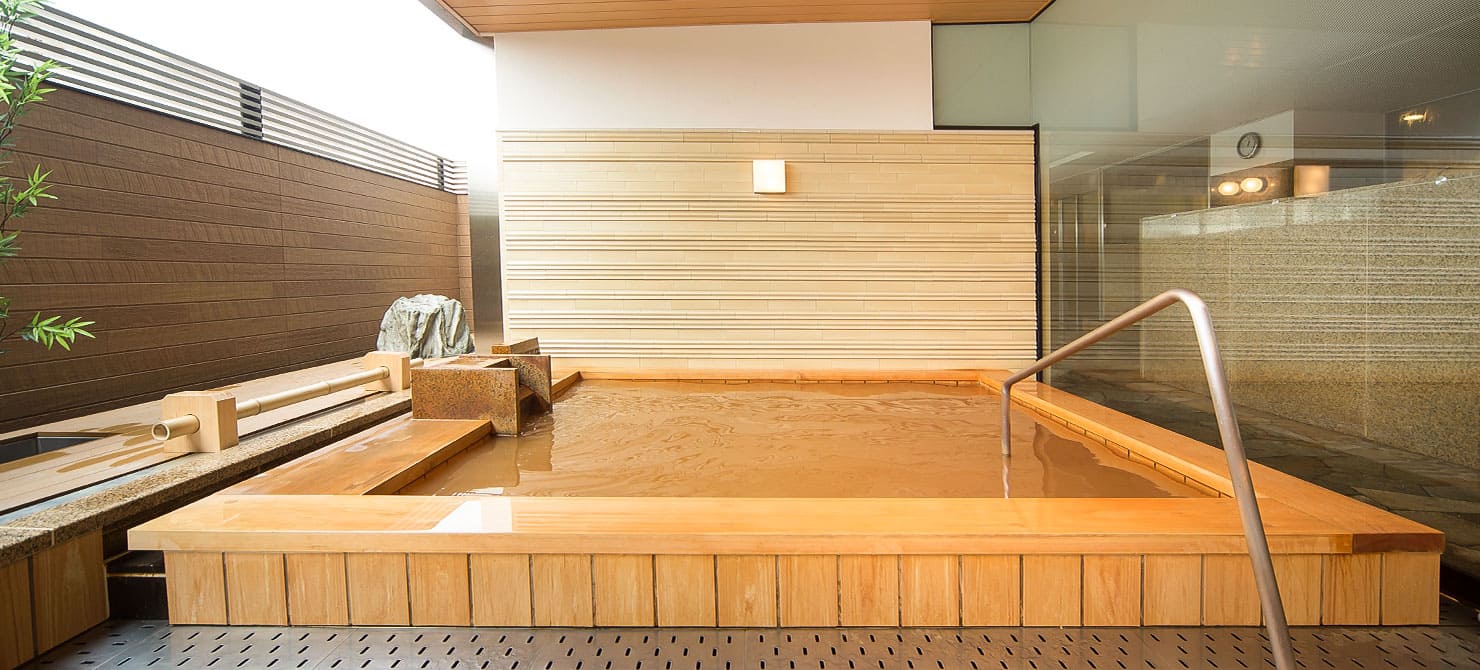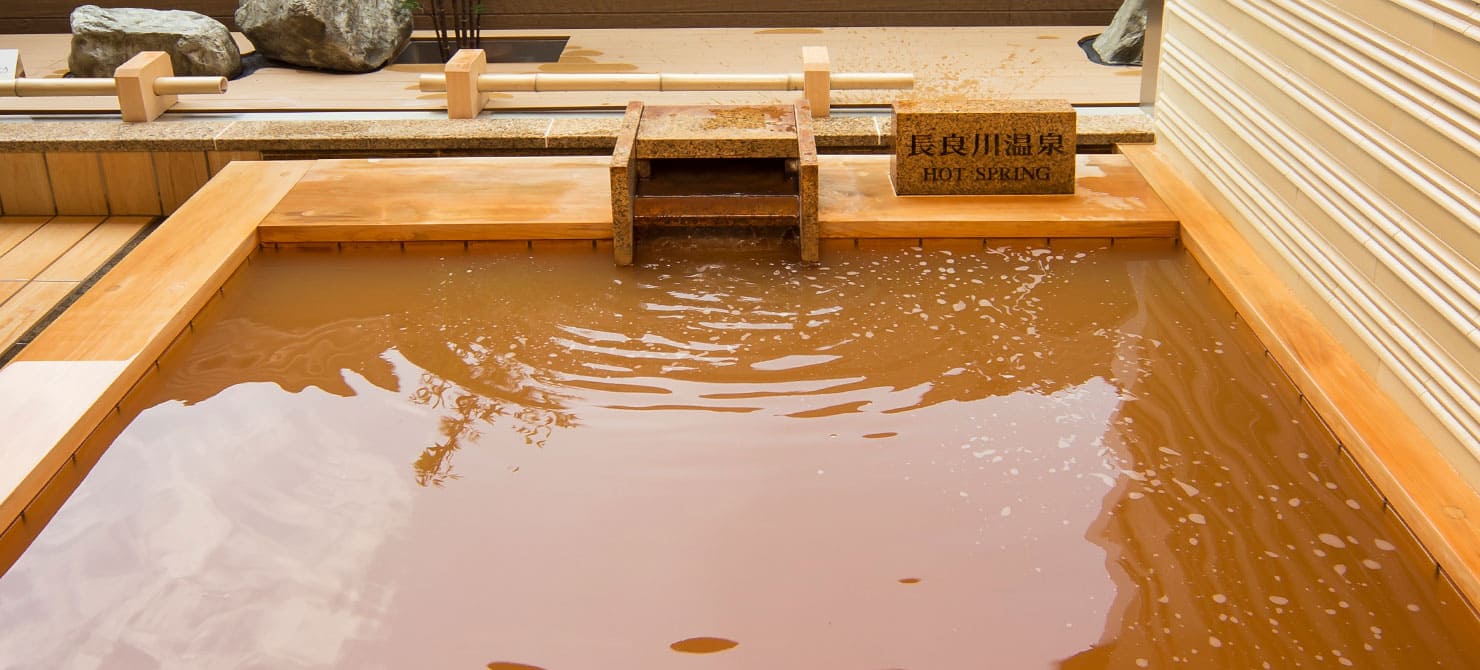 Healthy and relaxing hot spring
with a wealth of benefits
Hot spring
Nagaragawa Onsen was selected as one of the 100 Best Hot Springs in Japan.
The plentiful hot water and the steam that fills the air will relax and unwind your mind.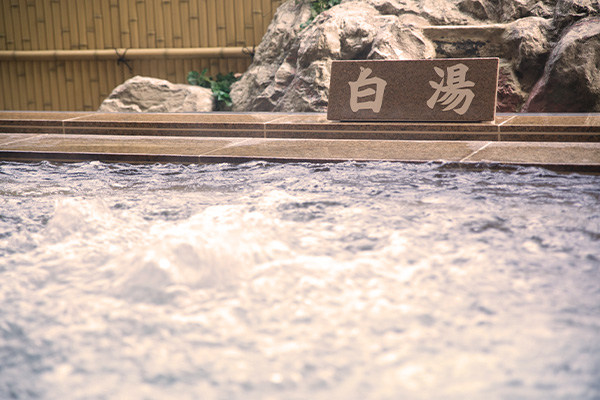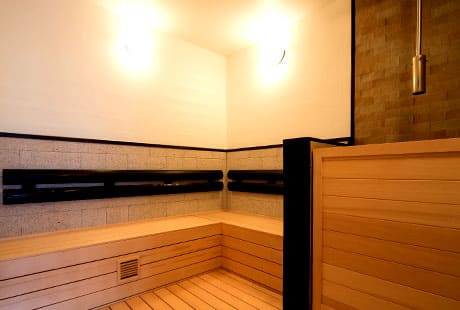 Suite with Private Dining Room
Souan
Suite room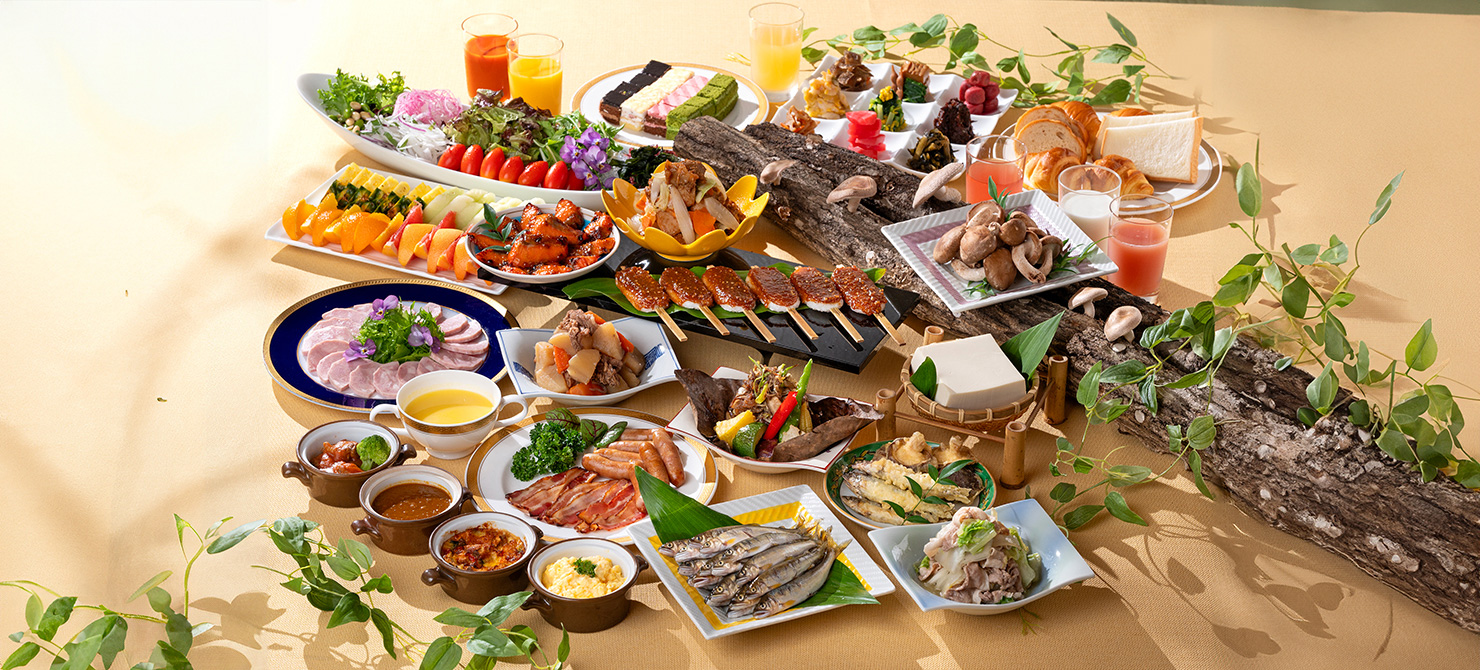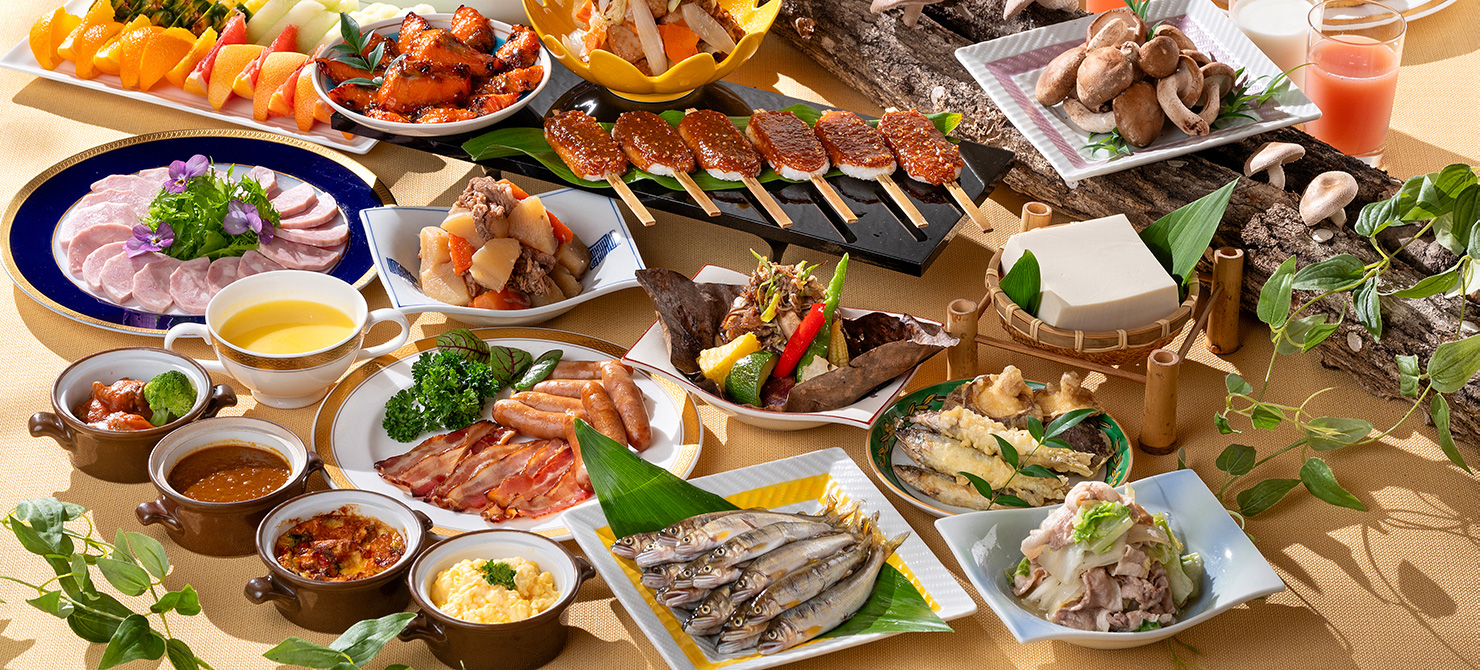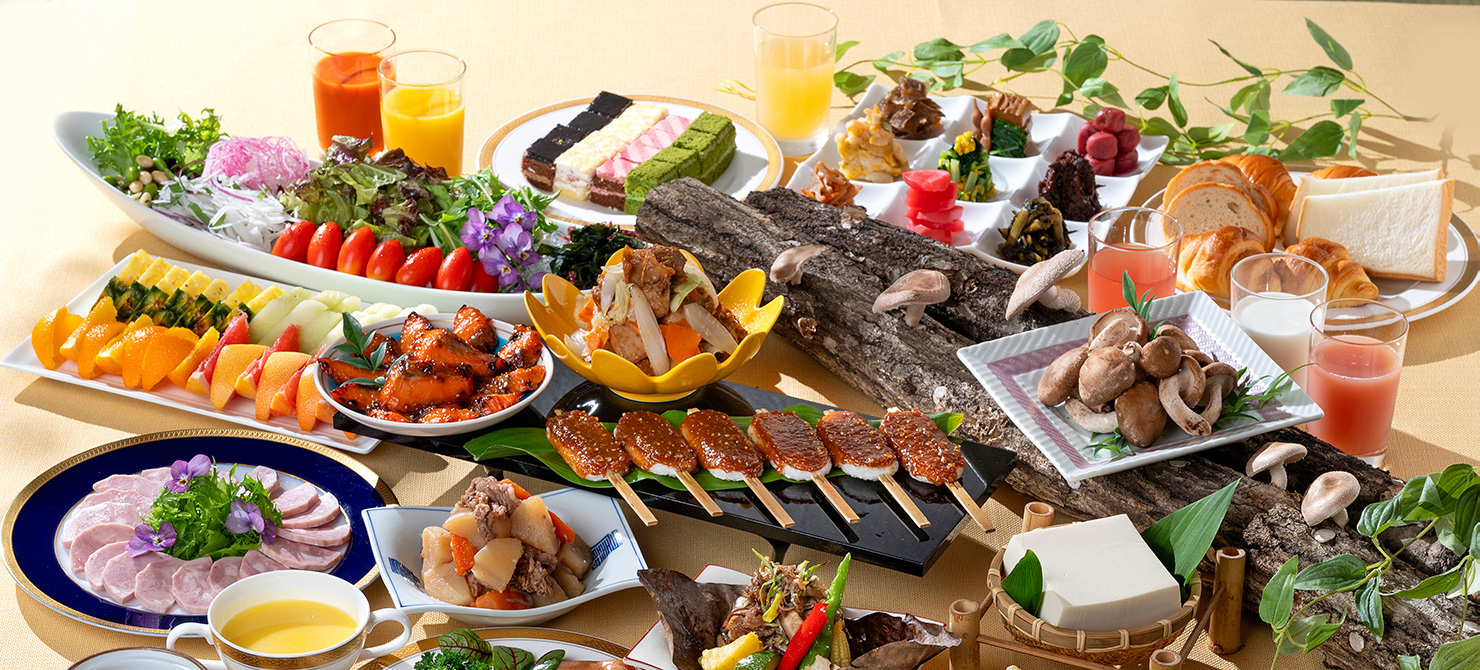 Souan is a suite equipped with a dining room to be used for a meal and/or meeting, and a bedroom with a drawing room. It combines the space of two rooms with different purposes.
Located at the end of the 8th floor of the East Wing. Entering the private entrance, you will see two doors on left and right.
To your left is the dining room. It is a modern, Japanese-inspired Western style room, hinted by a traditional Japanese tea ceremony room.
A comfortable and higher grade hotel stay
Rooms
Deluxe Twin, Stylish Twin, Premium Twin, Suite, and Royal Suite.
Spend an exceptional time in a spacious and luxurious room.
The riverside rooms, such as the Special Japanese-style room with an outdoor bath, offer views of Mt. Kinka and the Nagara River. From the city view rooms, you can enjoy a panoramic view of the Gifu cityscape.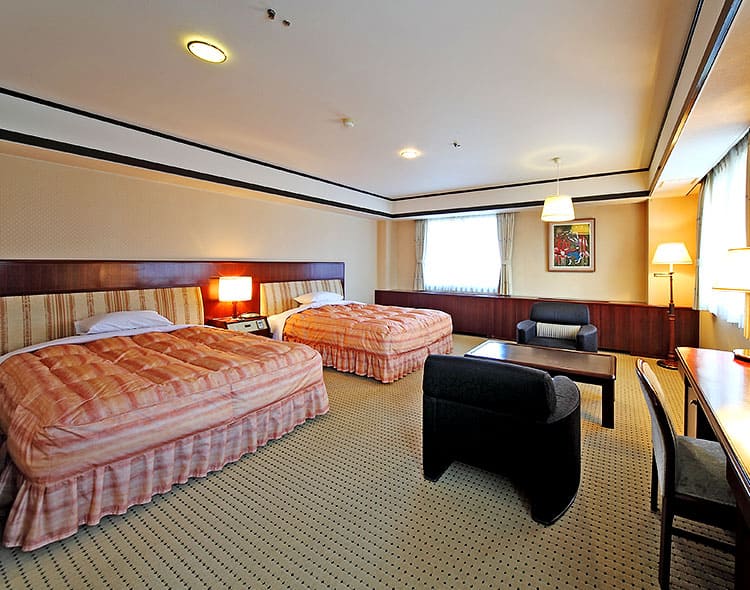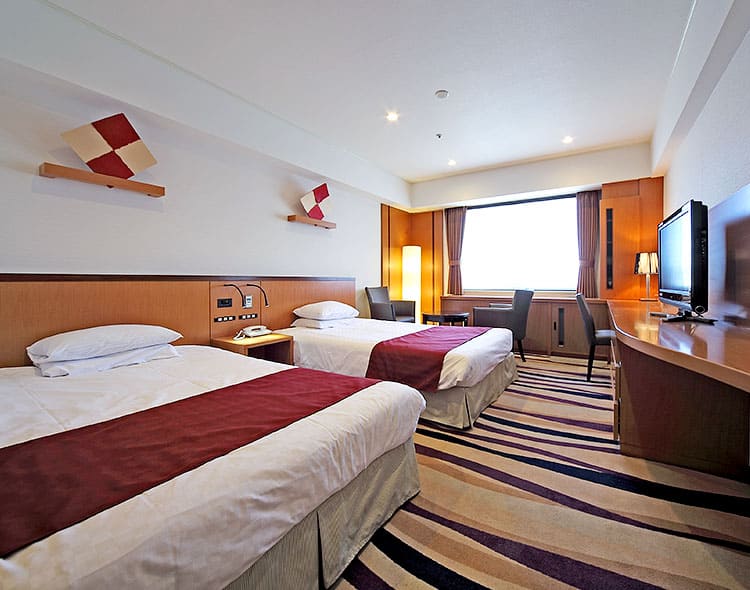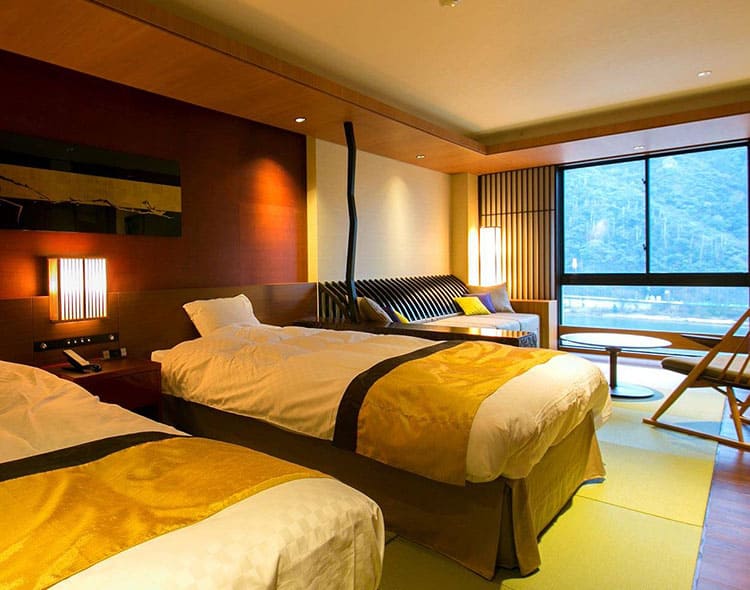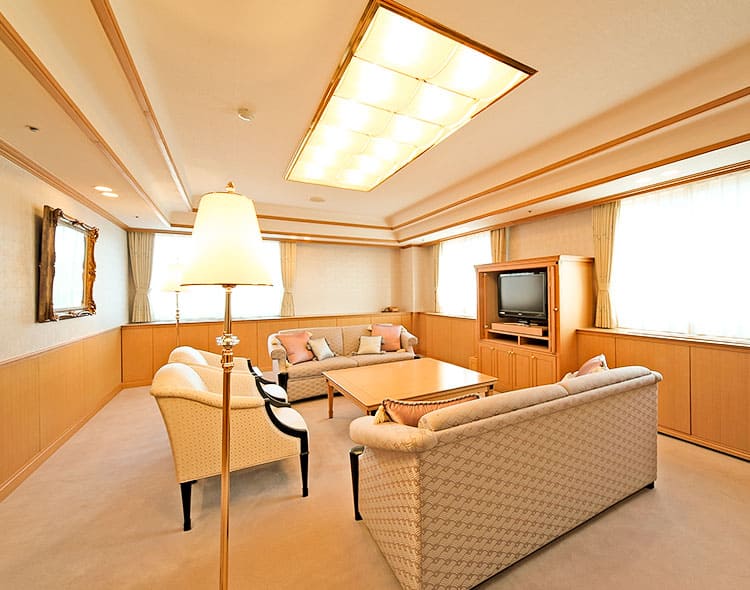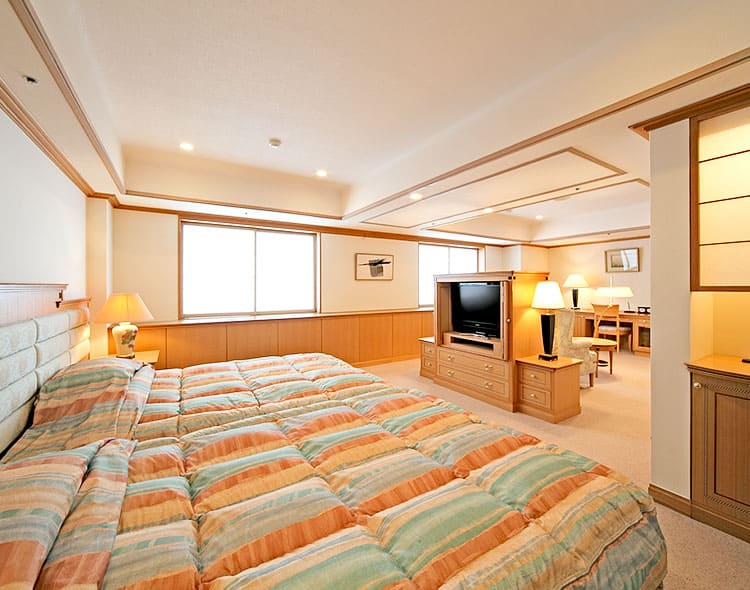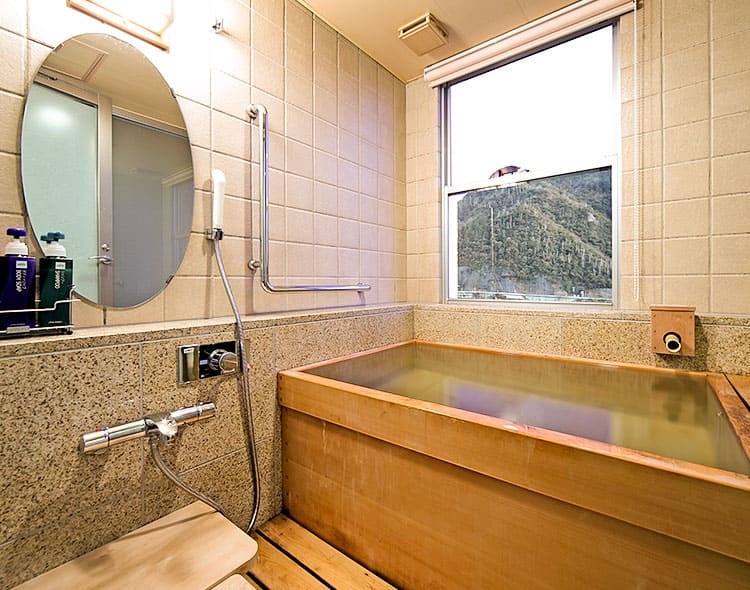 Recommended Accommodation Plans
Taste the delicacies of Gifu's mountains and rivers at restaurants with a little extraordinary atmospheres
Cuisine
Castle is a restaurant with a great view, serving French cuisine where first-rate chefs ellaborate their skills. Kasen is where you can taste authentic Chinese cuisine with a focus on Sichuan dishes. Kissho serves sophisticated delicacies of Japanese cuisine and robatayaki (similar to barbeque).
Haave a wonderful evening after dinner at the lounge and bar offering a relaxing place.
Access
The hotel is located in front of the Nagara River, Mt. Kinka, and Gifu Castle. 200 vehicles can be parked on premise, free of charge. A shuttle bus service is also available from JR and Meitetsu Gifu Stations.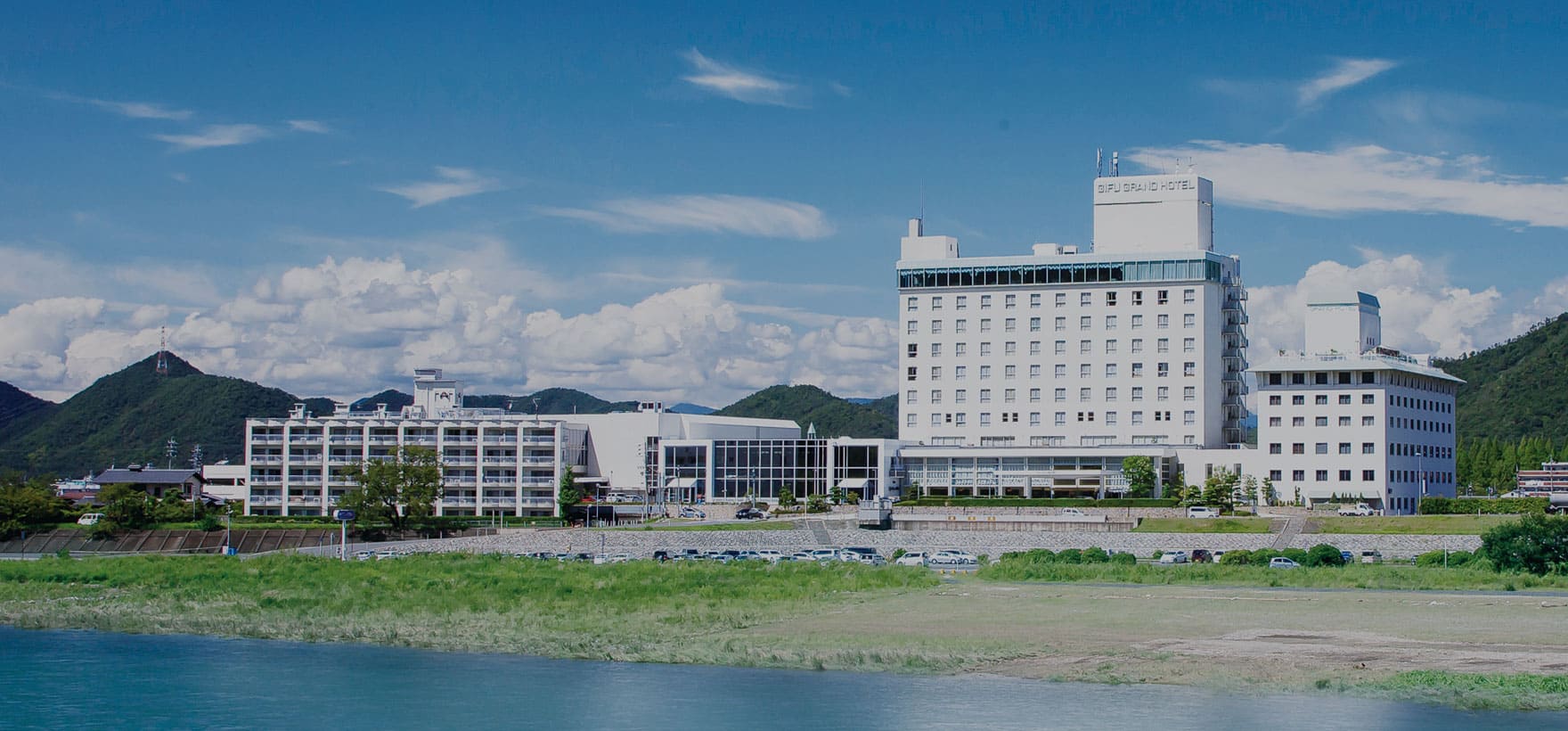 FAQ
Q.

What time is check-in and check-out?

A.

In principle, check-in is 3:00 PM and check-out is 11:00 AM.
Please advise your estimated time of arrival.
Q.

Please advise what time you would like to start dinner.

A.

What time does dinner start?
Q.

Would you like a non-smoking room?

A.

We do have some non-smoking rooms but the number is limited. If we don't have one available, we will do our best to deodorize the room.